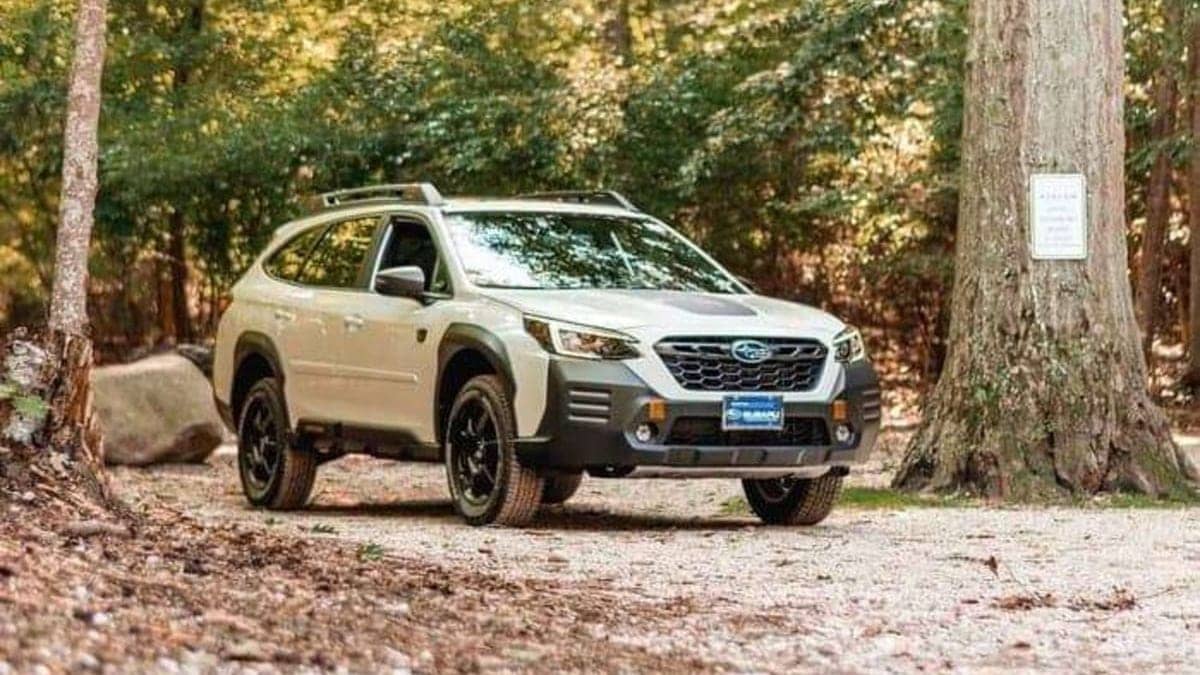 Affordability – The price of new Subaru cars is significantly lower than average
Buyers discovering the most affordable SUVs are hit with sticker shock due to the low supply of new cars. A new report from Kelly Blue Book with data from Cox Automotive indicates that the average price of non-luxury new cars has now topped $43,072.
How affordable are Subaru vehicles like the Forester, Outback, Crosstrek and other new 2022 models compared to other mainstream automakers? While the average new non-luxury car costs $43,072, a Subaru vehicle costs $35,231, nearly $8,000 less than the US average.
A new report from LendingTree has found that almost 40% of new car buyers now say they regret their new car purchase. The most common regret? Buying the wrong make and model was first, followed by buying an expensive car they couldn't afford, and third, not looking for the best deal.
What sets the Subaru brand apart?
The Subaru Forester, Outback, Crosstrek and other newer models all come standard with all-wheel drive where most automakers charge extra for the all-weather feature. Subaru SUVs come with 8.7 inches of ground clearance for improved off-pavement performance.
The second best overall energy efficiency
Affordability must include fuel consumption. The EPA says Subaru models rank second in the United States among automakers with a gasoline-powered lineup. Honda has the most fuel-efficient lineup after Tesla, which has an all-electric fleet. Subaru has achieved this with an all-wheel-drive lineup that is less fuel-efficient than a front-wheel-drive vehicle.
Highest Security Scores
Subaru earns the highest Top Safety Pick+ ratings from the Insurance Institute for Highway Safety (IIHS) and five stars from the National Highway Traffic Safety Administration (NHTSA).
The best resale value
Affordability also includes resale value. Kelly Blue Books Best Resale Value awards show Subaru Crosstrek wins Best Subcompact SUV, Subaru Forester wins Compact SUV, Subaru Outback wins Best Midsize 2-Row SUV and Impreza is the best compact car. Resale value can make the biggest difference when you trade in your vehicle after 3-5 years. You'll get more for your trade-in than vehicles from other automakers.
Subaru will never offer financing longer than 63 months
In a recent interview, Subaru of America President and CEO Tom Doll explains why they don't offer the same 72 months or even 84 months as other automakers. Doll says they are paying attention to the customer now because they will see him again in 4 or 5 years when they come back to trade in the AWD vehicle.
Doll says if they offer longer deals like some automakers, going beyond 63 months, that's not best for the customer. "When they come back, we want to make sure they have equity in their craft. We don't want them to owe more than the value of the car or their payments will be too high.
If you buy a 2022 Forester, 2022 Outback, 2022 Crosstrek or other new Subaru model, you probably won't regret your decision because of its affordability, standard all-wheel drive, fuel efficiency, safety and its resale value.
You might also like: Subaru's new price model and why you won't be stung with huge markups
Denis Flierl has invested more than 30 years in the automotive industry in an advisory role with all major automotive brands. He is an accredited member of the Rocky Mountain Automotive Press. Check out Subaru Report where it covers all models from the Japanese automaker. More stories can be found on the Torque News Subaru page. Follow Denis on Facebook, Twitterand Instagram.
Subaru Report – We have what you need! Check back tomorrow for more unique and informative SUBARU news, reviews and previews you can trust.
Leave your comments below, share the article with your friends and tweet it to your followers!
Photo credit: main image Subaru Competition