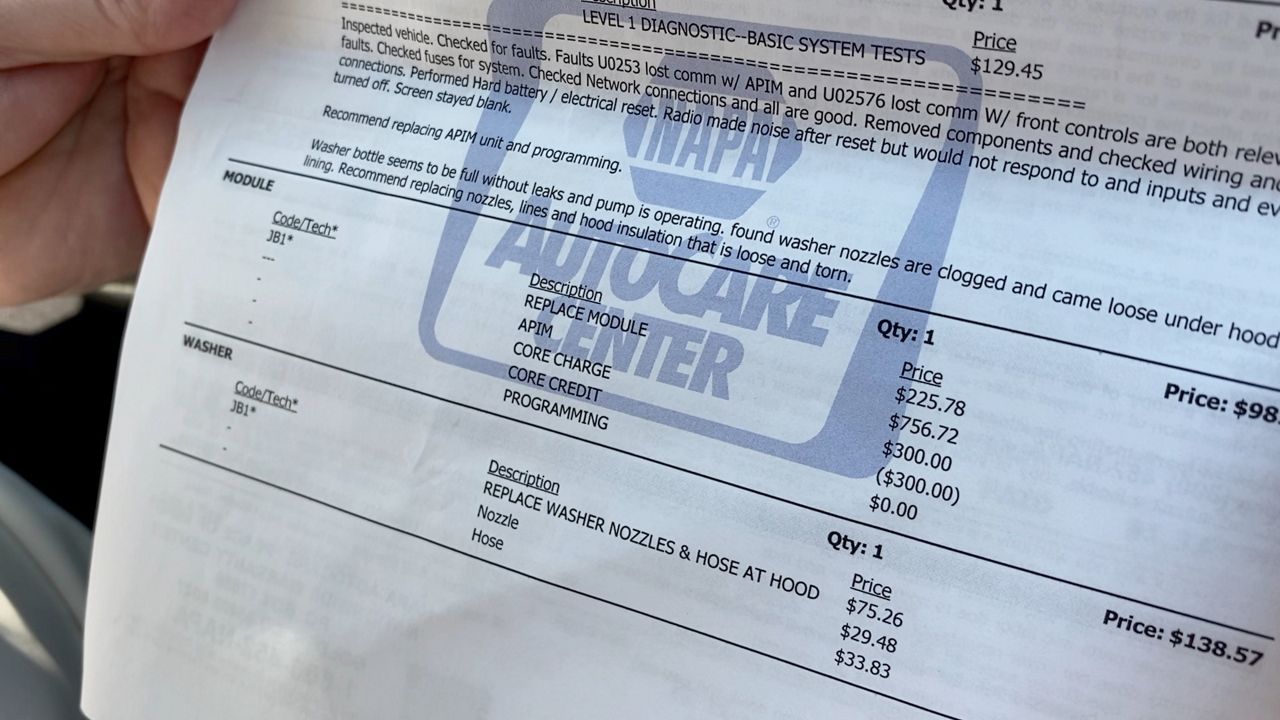 Auto parts shortages are causing major problems across Texas
CEDAR PARK, Texas — It was a simple problem with Dawn Martinez's 2011 Ford Edge that highlighted a major problem in the industry: auto parts shortages.
"The only way I could fix that was with the screen and I couldn't use it at the time," Martinez said. "I went ahead and did it, but yeah, getting money for those repairs wasn't easy."
Not only have repair prices skyrocketed in auto shops across Texas and the country, but wait times have also been just as difficult to bear.
"It was August through December to get that part to the auto shop," Martinez said. "Just getting more and more expensive. It was that computer repair."
Michelle McMurry handled repairs for Martinez and thousands of others during her 13 years at Dave's Ultimate Automotive in Cedar Park. The long-time repair world veteran says these are unprecedented times.
"We're doing our best to get people out of here because we know they need to have their vehicles," McMurry said. "It's getting to the point where it's getting harder and harder to do."
What was once seen as a simple solution has turned into growing frustration due to supply chain issues and a lack of materials at the manufacturer level. Computer chips and catalytic converters have been some of the most difficult items to stock, but the list goes on.
"The normal turnaround time is one to two days, but unfortunately I've seen four to six months," McMurry said.
Technicians at state and US garages had to be resourceful, often fixing what they could until orders were fulfilled.
"I got used to it. Unfortunately, it's been kind of the norm for at least the last year," said technician Josh Bare. "Try to mix things up as best we can."
With no end in sight, many companies are urging customers to think twice before bringing in their vehicles. In some cases, they say, it might just be better to go for a new vehicle.
"Things out of stock, things not available and no ETA when they're available," McMurry said. "It's in all areas."
"It could have been done with the car two days ago, or it's Friday and the seal isn't coming and they have to wait until the weekend," Bare said. "The biggest problem is just time."