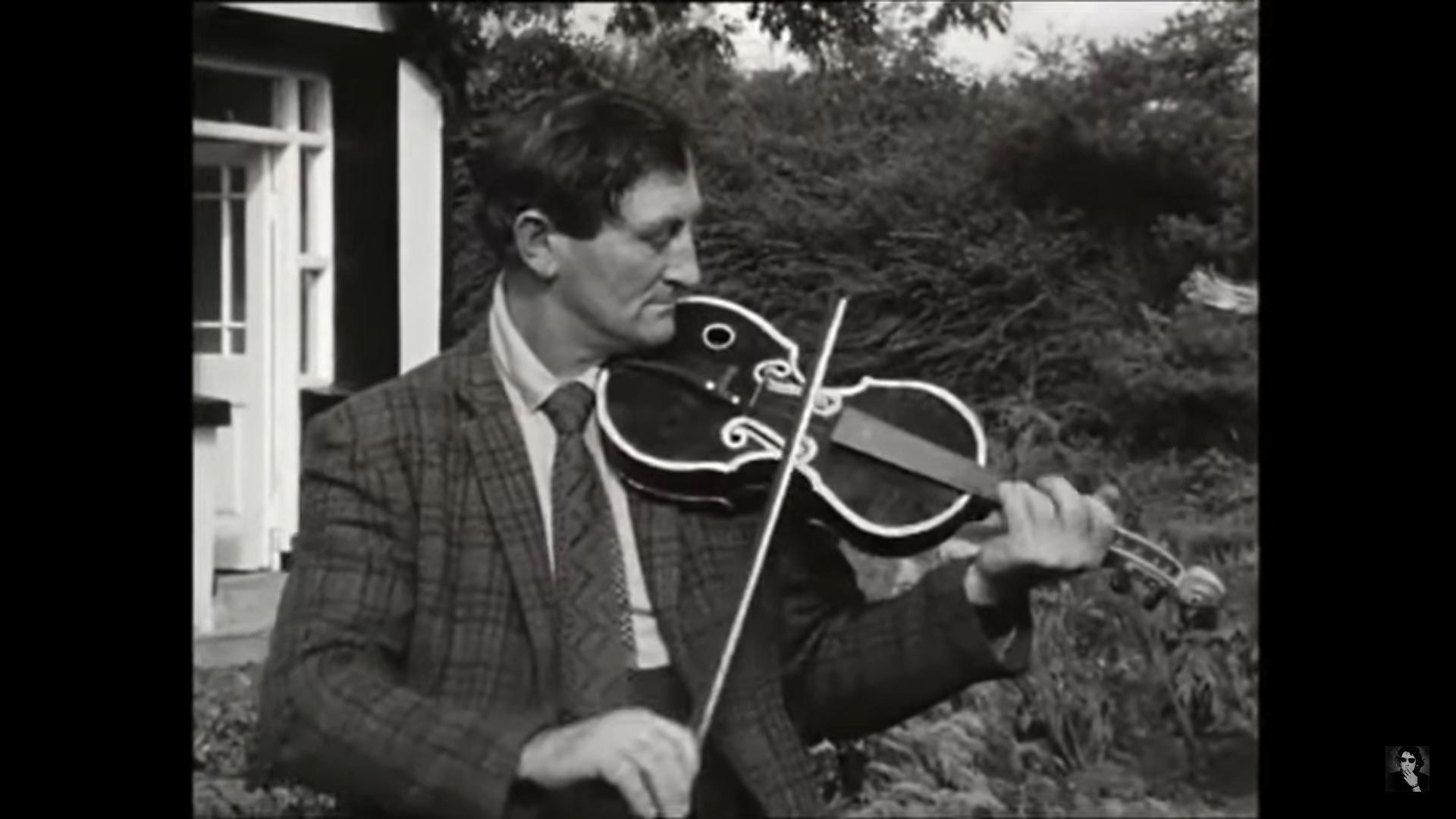 BLACK WEDNESDAY | A violin made entirely from car parts
Small Town Irish Violin, Paddy moran, tried his hand at making his own violin from various materials he had around – and the result was excellent!
According to Moran, the bottom of the violin is made from molten pewter from old tin cans, while the top of the instrument was once an old car. Moran says he first tried making the entire instrument out of pewter, but that approach didn't work because the material warped too much. Once he added the metal from the old car to the top of the violin, Moran found that it held its shape much better.
Moran was humble about the instrument's abilities, saying its tone was a bit mellow, but the interviewer Franck Hall disagreed, saying the sound of the violin was "quite extremely pleasant".
The violin appears to be tuned lower than A440 and has a softer, softer tone color than a wooden instrument.
When asked if he had ever played a first-class violin, Moran claimed he had played a real Stradivarius owned by his friend Martin Ruane before.
Moran ends the clip with a short performance from a reel titled "Dinny O'Brien's Favorite," which he says he learned by ear while listening to the radio.
These archival footage is taken from "Hall's Pictorial Weekly", a comedic and sometimes satirical television show in which the host Franck Hall aimed to discover the eccentricities and delicacies that can be found in remote areas of provincial Ireland. The show ran from 1971 to 1980.
"I have an inexhaustible interest in the lives and times of the people who live in our country towns and villages," Hall said of the show. "No event is too small to capture my attention, no community is too isolated … this program is meant to tell you about you, your city, your friends, your local interests."