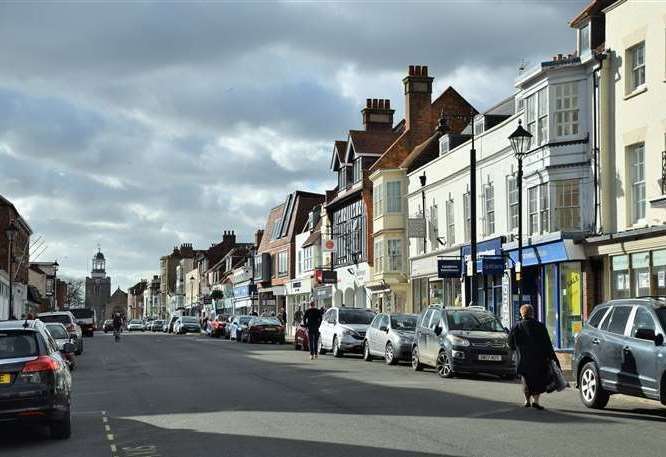 Lymington High Street car park pricing plan exhibit for St Barbara's Museum in late September
THE public will have the chance to have their say on the controversial proposals to bring parking meters to Lymington High Street at a four-day exhibition later this month.
An exhibition will be presented at the St Barbe Museum from Monday 20 to 24 September, from 10:30 am to 3:30 pm every day.
"There will be notice boards in the window so people can see them from the street at all times during those five days," a Hampshire County Council spokesperson said.
"The posting material will include details of an online form that people can use to submit their comments and reactions. There will also be a comments form available on the site for people to fill out."
HCC added that the Conservative County Council's cabinet member for road operations, Cllr Russell Oppenheimer, will meet with members of Lymington City Council about the proposal after the exhibit ends.
As reported in the A&T, the County Council took over responsibility for traffic management from the New Forest District Council in 2019 and intended to reduce the current free parking from one hour to 30 minutes, with two paid hours.
HCC defended the charges as "modest," said lifting of Covid-19 restrictions has created increased demand for downtown parking and claimed paid and posted parking systems are "in the process of being depleted. become the norm "in the majority of towns and villages in the UK.
But Lymington city councilors are upset as they have claimed the policy will hurt local businesses just as they try to recover from the crippling coronavirus pandemic.
Cllr Barry Dunning, Conservative county councilor for Lymington and Boldre since winning the seat in the May local election, is running against his party administration. The Lymington Society is also opposed, as are a number of traders, including Neil Welker, director of Elliott's.
---
---