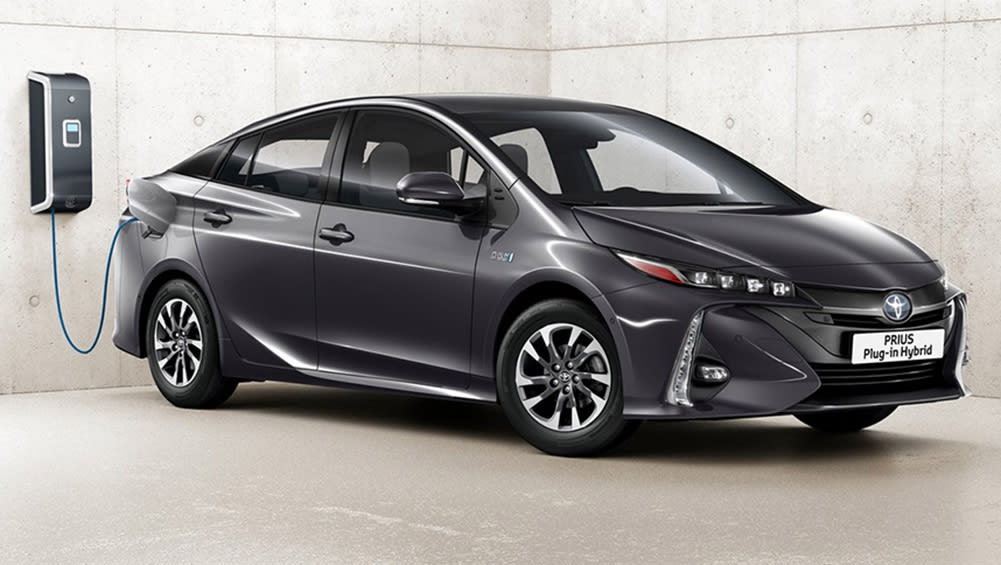 Prices, release dates and upcoming models
This might sound remarkable, as electric vehicles are suddenly becoming a hot political potato, but the point is that the world's largest automaker and our best-selling brand, Toyota, doesn't offer a single complete EV for sale in this country. Or a lot anywhere, for that matter.
This seems even more surprising because, perhaps more than any other mainstream automaker, Toyota is synonymous with pioneering and eco-friendly environmental technologies, especially in the slightly unsightly form of its hybrid sales giant, the Prius, which was first launched here an 18 years ago.
Suddenly, in terms of EV, it seems that Toyota is a little behind the innovator of EV Tesla, and the big names who are launching now, with Nissan already offering the Leaf in Australia, Jaguar the iPace and Hyundai its new Kona. EV and Ioniq (as well as Mercedes-Benz, BMW and Audi which are also entering the market).
As you can imagine, Toyota recently spoke about its future for electric vehicles, its promise to create a zero-emission fleet in the world by 2050, and its promise that all of its models will be "electrified". 'by 2025. But what does that mean exactly? Will there be a fully electric Toyota for sale in Australia by then? Does "electrified" simply mean a hybrid vehicle or a plug-in hybrid electric vehicle (PHEV)?
The Corolla Hybrid accounts for a third of badge sales, but will we have an electric?
Let's sort through the facts and the speculations and take a closer look at the future of Toyota electric vehicles.
Toyota will build complete electric vehicles … soon
(And he will sell a lot, in some countries …)
In the much more mature European EV market, Toyota is really talking about its EV future and seems pretty serious about it.
Toyota Europe says it knows that "gasoline-electric hybrids are not the only solution we can use to help provide better and more energy efficient transportation" and, therefore, it has developed the technology of battery-electric vehicles as part of its "roadmap for future mobility". ".
Not only does Toyota Europe believe in electric vehicles, but it will do its part to help: "We have to encourage a lot of people to adopt them, so we will be launching more than 10 models of battery electric vehicles by the beginning of the years. 2020.
"Our battery-electric vehicles will help sell more than 5.5 million electrified vehicles each year by around 2030."
All good news, unless you live in Australia, because "Our first target market will be China, after which we plan to roll them out to customers in Japan, India, the United States and Europe."
Even in the United States, however, Toyota seems somewhat hesitant to commit to going all-electric, likely because it is already doing very well, thank you very much, with its hybrid approach, and many more are planned in the future. near future. Toyota has also invested heavily in hydrogen fuel cell technology, which is the main alternative to electric vehicles in terms of zero emission engines.
Bob Carter, executive vice president of sales for Toyota Motor North America, took offense when asked if he felt bad about being beaten by Tesla in terms of the electric vehicle market.
"I would say the opposite," he said. "When you look at all-electric, whether it's Tesla or others in the market, they were less than one percent of the industry last year.
"Our strategy is to continue to use our hybrids, our plug-in hybrids and ultimately to introduce battery electric vehicles as the market grows."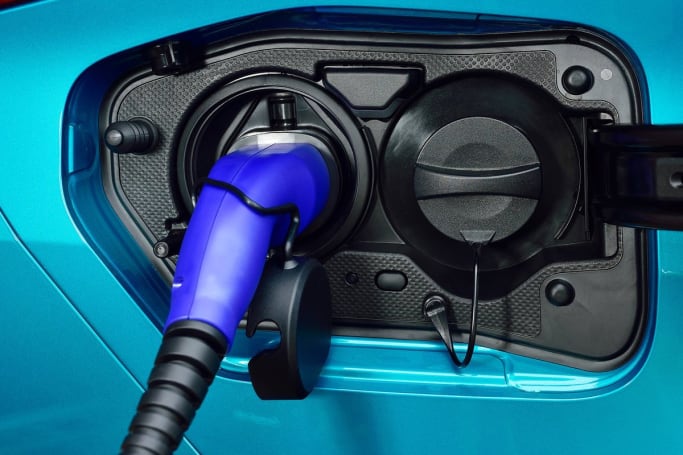 "Our strategy is to continue to use our hybrids, plug-in hybrids and eventually introduce battery electric vehicles as the market grows," said Bob Carter.
Carter also predicted that electric vehicles will still only account for between four and six percent of U.S. sales between 2025 and 2030, which is lower than most other companies' estimates.
Globally, Toyota has committed that by 2025 every model in its lineup, and that of its sister company Lexus, either "available either as a dedicated electrified model or as an electrified option." , which still leaves him much wrong. place to continue selling hybrids.
He did, however, predict sales of more than one million zero-emission vehicles by 2030.
But what about Toyota electric vehicles in Australia?
Toyota Australia VP of Sales and Marketing Sean Hanley doesn't seem too keen on bringing EVs to our market, perhaps because, like many others industry experts, he just doesn't think sales will increase. to explode as some politicians predict.
"The electric plug-in will be available," he said, but "right now the hybrid is in the lead and for the foreseeable future I think that's what's going to happen," a- he declared.
"The hydrogen fuel cell [and EV] infrastructure, development and maturity will take some time. In the meantime, Toyota has a credible alternative powertrain called a hybrid. "
And he also says, "We make no apologies for not having a full EV on the market today."
Which doesn't sound like what you would say if you were in a rush to launch a competitor to the Nissan Leaf or Tesla's Model 3.
As big, powerful and influential as Toyota is, it seems to be banking, for now, on the fact that some people would rather opt for the Band-Aid solution of hybrid technology rather than take the risk of cutting themselves off entirely from the safety and security of being able to use gas stations.
As a Toyota spokesperson recently said, the company believes much greater spending on charging infrastructure and solutions to power supply problems in Australia is needed "before the introduction and l mass adoption of electric vehicles in the market is becoming a reality.
The Camry Hybrid now accounts for over 50% of Camry's orders.
Hanley also points to the evident continued success of Toyota's hybrid approach, with the Camry Hybrid now accounting for over 50 percent of Camry's orders and the Corolla Hybrid accounting for a third of that badge's sales.
A new RAV4 hybrid is on the way (as is a HiLux hybrid, eventually) and is expected to account for up to 40 percent of this car's sales.
As long as Toyota can offer its customers a slightly less scary green option than switching entirely to EVs, and make a lot of money doing so, it won't be the fastest company to jump on the EV bandwagon, from less in Australia.
While our market is starting to move towards electric vehicles faster than expected, the fact that Toyota is already committed to developing them for other markets means that it won't take long to react if necessary.
Would you like Toyota to bring electric vehicles to market sooner or are you happier with the hybrid? Let us know what you think in the comments below.