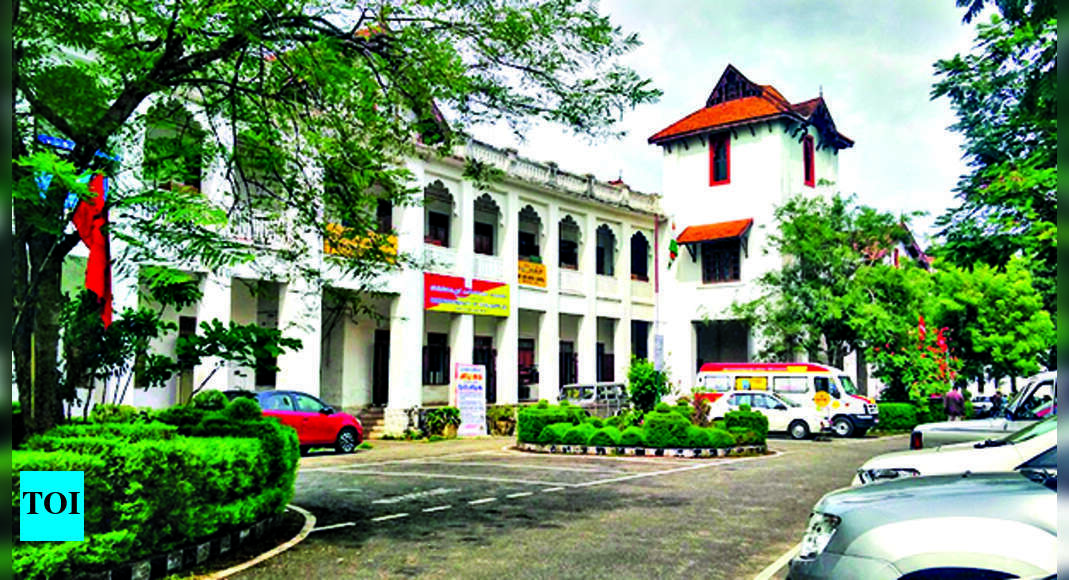 Sctl Shelves Car Parking Facility Plan At Public Office | Thiruvananthapuram News
The proposal called for an automated multi-network parking system to accommodate a minimum of 80 cars
THIRUVANANTHAPURAM: With the Smart City Thiruvananthapuram Ltd (SCTL) abandoning the proposed multi-level parking lot project to the public service, the civic body looks forward to taking advantage of the MLCP built within the company's headquarters compound.
The decision to drop the proposal came after companies that participated in the bidding process cited space constraints and technical difficulties in setting up the MLCP. Also, it pushed the budget way more than the proposed estimate.
The proposal called for an automated multi-network parking system to accommodate a minimum of 80 cars. The SCTL also planned to build a cafeteria near the car park, intended for the public.
According to the design of the project, the basement part was to be devoted to the parking of two-wheelers, and the multi-level upper structures to the automated parking of cars. The electromechanical parking system was proposed to support the load of 2,000 kg per car.
The civic body struggled to get enough users for the MLCP in the main office complex built under the AMRUT project. It has been running at a loss since launch. Recently, the company decided to place advertising signs inviting motorists to use the MLCP at the main office.
While SCTL has dropped the project at the public office, the company also hopes to highlight the MLCP at the main office for those who come to the public office.
Previously, the metro offered at Fort East under the integrated transit node of the smart city project was abandoned. The feasibility of the project was highlighted and the area's vulnerability to waterlogging and flash flooding was also discussed, leading officials to point out the possibility of flooding in the subway.
FOLLOW US ON SOCIAL NETWORKS
FacebookTwitterinstagramKOO APPYOUTUBE