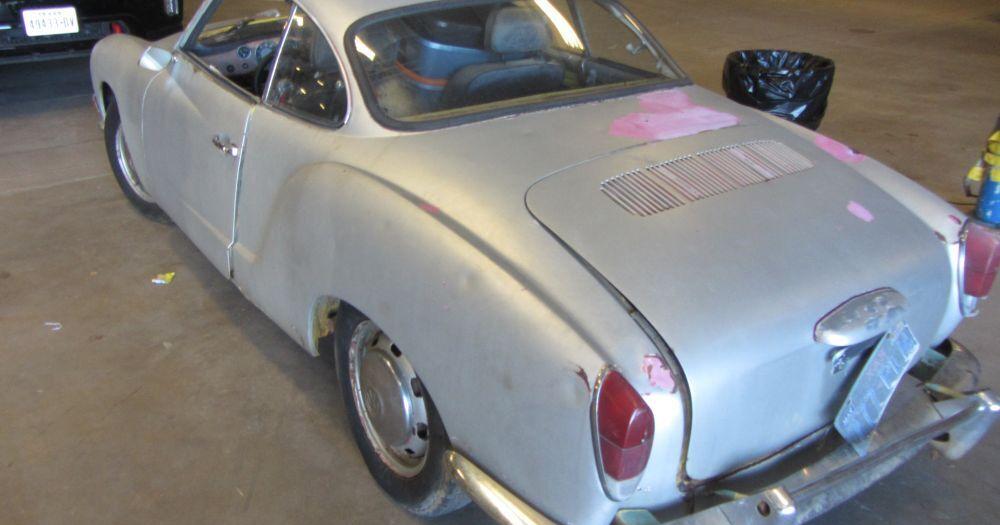 'The Original Recycling': Auto Parts to Whole Vehicles Available at Little Valley Auto Swap | Region
BELTON — Several vendors said Saturday was a good day, but things slowed down Sunday for the Little Valley Auto Swap at the Bell County Expo Center in Belton.
Josh Morton, an employee of Restore Automotive USA in Houston, said his company is doing well
"We sell our extra stuff at swap meetings," he said. "Our waste is someone else's treasure. We sold quite a few things, over $10,000.
His son Tyler, 10, brought toys, action figures and micro-machines, Morton said. Two weeks ago at the Houston Autorama, the boy sold about $700 worth of toys, he said.
Morton showed off a 1971 electric car he swapped two motorcycles for over the weekend.
"We're going to use it to go around swap meets," he said.
Kempner's Perry Hayden said he's been coming to the swap meet since around the 1990s.
"We're all about cars, hotrods," he said. "We bring parts, cars, panels, toys, engines. We did well yesterday. We do a lot of networking with the other guys.
Cisco's Trey and Shelah Morton, who brought vintage hotrod parts, were packing up on Sunday afternoon.
"It was a good turnout yesterday," he said. "A lot of people came out. The audience was a little less than last year.
"I'm a second-generation junkie," he said. "We trade horses and get extra stuff. This is the original recycling. We've been doing this for years: removing parts from one car to improve another.
Matt Kellogg, owner of GK Grafix and Signs of Belton, said it was his first time at the swap meet. He did quite well, he said, and hopes to return next year.
Killeen's Tracy Store tended the store while her husband, George, was away.
"We were showing a 1967 Chevelle, but he took it home," she said. "We received offers, but not what we were asking for. We like to tell people about it. It's almost as good as money. Really, all it would take is a paint job to make it a proper show car.
Everything the stores had in their main display was car-related, she said, except for two bicycles and an ATV. Her husband is retired and restores vehicles for a hobby.
"You always end up with a lot of spares," she said.
She does art work and relies on the parts business, she said. On the back wall, she had a dozen or so wooden ornaments representing the American flags of yesteryear.
"I like to incorporate bullets, horseshoes and rusty stars when I can," she said.
She's been making flags and other artwork for about five years, she said, and has sold her work at Salado's art shows.
"I also have them on permanent display at the Killeen Convention and Civic Center," she said.
Bob Gay of Florence said he and his wife, Cindy, have been to the meet several times. He always brings carburetors, plugs and rags. A bag of 100 surgical towels costs $30, he said.
David Heil of Fort Worth exhibited car-related artwork. He says he sold two drawings and three photographs.
"It's my first time here," he said. "I've done other shows. I'll be back. It is a good place to display works of art.