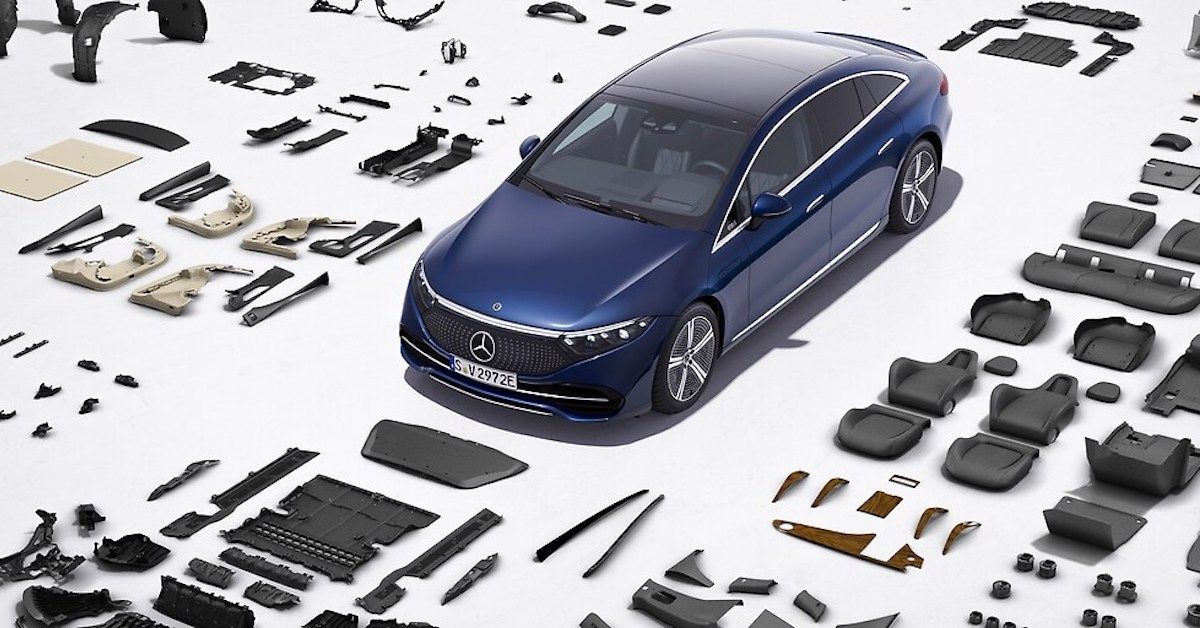 These are the differences between OEM and non-original auto parts
Imagine your used car breaking down on the highway on your way to work. After calling roadside assistance and a close family member, you realize that you cannot solve the problem independently and you need to turn to professionals. Your next calls are therefore directed to a tow truck company and a mechanical workshop.
This is where the hassle and expense begins, because having your car towed to the nearest mechanic shop won't come cheap. HomeGuide data shows that tow truck companies charge a minimum base rate of $50 for local or 5 or 10 mile towing, or a hookup fee of $75 plus $2 to $4 per mile for long distance towing. Now that your car has ended up at a garage, they'll give you an estimate for repairs, but all too often you'll get a rude awakening as the charges will outweigh most of your savings.
According to a July 2020 LendingTree survey, 28% of American drivers could not afford a $500 car repair without going into debt, and 43% of Americans got into debt due to automotive difficulties. Worse still, several websites describe how customers have been tricked into taking out predatory auto repair loans.
A study by consumer advocacy groups, including consumer reports points out that auto repair shops affiliated with famous brands, including AAMCO, Big O Tires, Grease Monkey, Jiffy Lube, Meineke, Midas and Precision Tune Auto Care, entice unwary customers to borrow up to 189% interest.
"189% lending is illegal in most states, but TAB Bank is helping EasyPay Finance evade those laws and multiply the pain of an expensive auto repair," Lauren Saunders, associate director at the National Consumer Law Center Told consumer reports.
To avoid expensive repair costs, drivers can protect themselves by following a few simple steps. In addition to keeping their vehicles in top condition, drivers can find a reliable mechanic who will work with them for the long term. But there is something else that could reduce repair costs, and that is the use of non-original auto parts. However, it should be noted that some mechanics and repair shops will object to the use of aftermarket auto parts. Here are the distinctions between OEM (Original Equipment Manufacturer) and non-OEM auto parts in case you have found an auto repair shop that can help with this problem and you are curious about the pros and cons. disadvantages of these automotive components.
Related: Car Parts That Wear Out The Fastest
Differences between OEM and non-OEM: non-original car parts are cheaper
Obviously, parts from the original equipment manufacturers will be more expensive than their rivals, the aftermarket parts. Since the original car manufacturer creates the original parts, drivers expect them to be of premium quality, although this is not always the case. And while the quality is questionable, the high costs associated with OEMs are not. According to American Association of Property Damage Insurers (PCI), OEM parts tend to cost up to 60% more than non-original parts. Meanwhile, another study of American Insurance Association reveals that using non-original auto parts saves consumers up to $2.4 billion each year. There is another aspect that increases OEM prices and that is patents.
"Over the past decade, automakers have been patenting more and more aftermarket parts for their vehicles, from fenders to headlights to mirrors," says The New Republic. "Instead of having a choice of generic parts after an accident, auto repair shops must use manufacturer-patented parts – and consumers pay the price."
The New Republic explains how automakers abuse their right to obtain "design patents" to narrow repair choices and squeeze the last dollar out of car owners. For example, Ford was granted patents for several collision repair components for its 2004 F-150 model, including the front and rear lights, grille, rear view mirror, and bumpers. But later, the American automaker filed a complaint with the International Trade Commission (ITC) alleging patent infringement when Keystone automotive industries and a number of other suppliers attempted to import replacement F-150 components from foreign facilities.
Related: These are the 10 most common misconceptions about car maintenance
OEM and non-genuine car parts: you might experience a difference in quality
Even though most technicians and industry experts agree that OEM parts are of the highest quality, there are still substantial quality differences between these automotive components. Ian Adams, Western Regional Manager R Street InstituteTold The New Republic that "that's to say a lot of parts come off the same assembly line, and one is labeled OEM and the other isn't."
This argument is valid, although it is worth considering that the quality of spare parts is not constant, and consumers might be surprised to learn that it varies from one repair shop to another. . Another thing to keep in mind is that OEM components come with warranties, unlike most non-genuine parts.